Sustainable Aviation Fuels (SAF) are defined as renewable or waste-derived fuels that meet sustainability criteria. These fuels are considered to offer the greatest potential for reducing CO2 emissions in the aviation sector.  But what exactly are they, and who are the main stakeholders in this field ?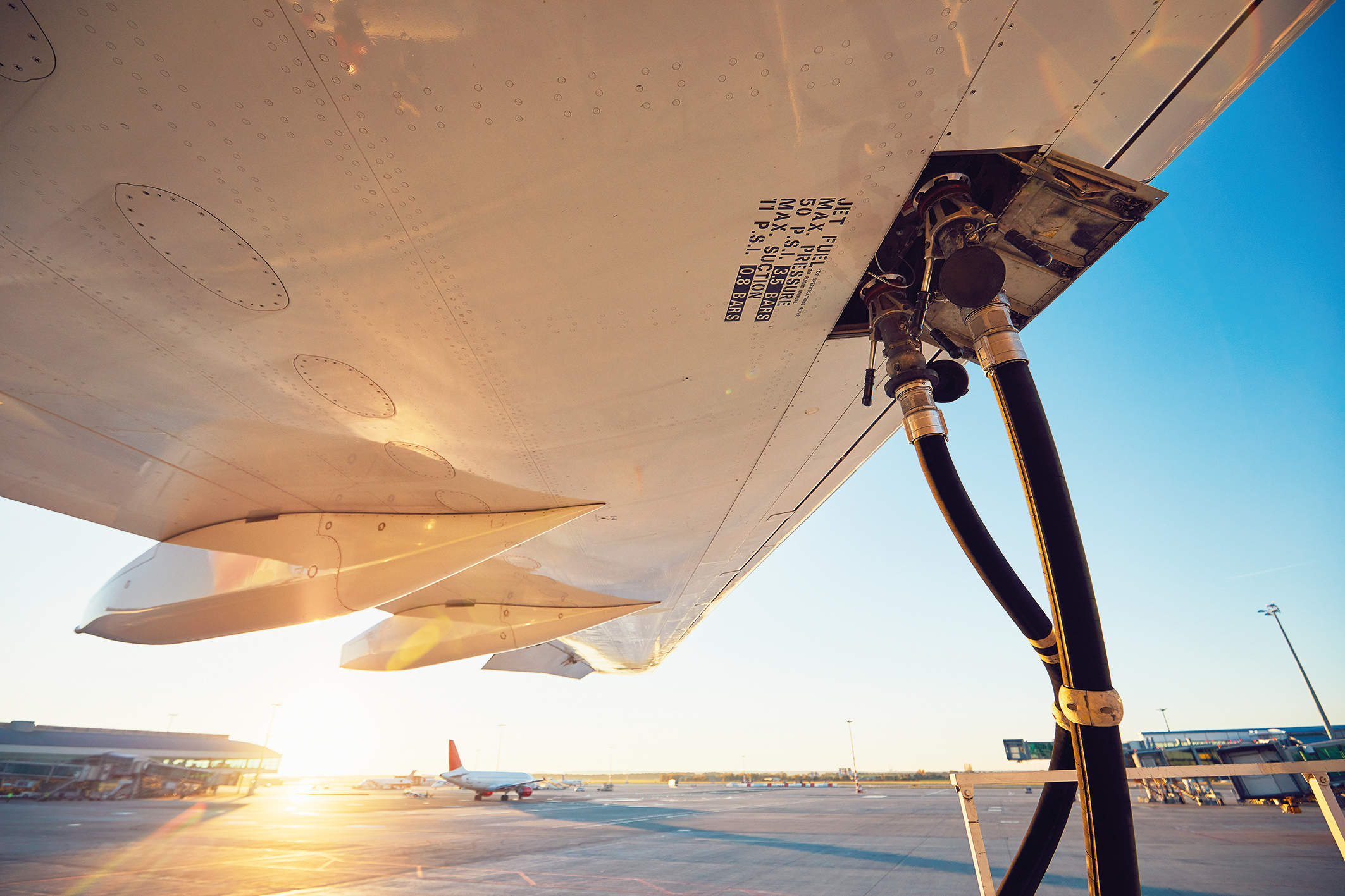 To date, sustainable fuels account for more than 450,000 flights, over 100 million liters produced by 2021, and around $17 billion in forward purchase contracts by 2022, according to the International Air Transport Association (IATA). More than 50 airlines now have experience of Sustainable Aviation Fuels, or SAF, and business jets are best equipped to fly on this fuel.
Zero emissions by 2050
Several international organizations are promoting sustainable aviation fuels. Such is the case of ICAO, the International Civil Aviation Organization, which is working to facilitate the development and deployment of SAF. Firstly, by defining globally recognized environmental standards for SAF: the CORSIA program enables aircraft operators to reduce their offset constraints through the use of these fuels, including globally accepted sustainability criteria and life-cycle methodologies.
ICAO has also adopted an ambitious long-term global goal for international aviation of zero net carbon emissions by 2050, in support of the Paris Agreement target. The LTAG report thus clearly demonstrates that SAFs offer the greatest potential for reducing CO2 emissions from international aviation.
Europe at the forefront
Examples of the growing interest of refineries and diversified energy companies in boosting SAF production in Europe include Neste, which is investing in Rotterdam to enable production from waste and residual feedstocks, and BP in Lingen, Germany. BP began producing SAF at its refinery by jointly processing used cooking oil and crude oil. The Lingen plant is the first industrial facility in Germany to produce SAF from biomass waste and residues.
Austria's OMV has also begun producing SAF by processing raw materials, including used cooking oil, at its Schwechat refinery. It plans to increase its own production from around 2,000 tonnes this year to over 700,000 tonnes a year by 2030.
IATA forecasts that suppliers will produce 5 billion liters of SAF by 2025, compared with just 100 million liters last year. An independent study by the Dutch Aerospace Centre NLR estimates that Europe could account for 50% of global production capacity by 2030. The technologies chosen often differ from country to country, depending on governments' energy transition strategies and the availability of sustainable raw materials – biomass or green energy and CO2 – suitable for the production of these new fuels.
NLR's analysis shows that the projected amount of SAF produced by 2050 from feedstocks that would be available in the Netherlands could only meet a "fraction" of the projected fuel demand. "The potential supply of synthetic kerosene is greater and could be sufficient", say the authors. Several companies have launched synthetic fuel projects, including start-up Synkero, which plans to develop a commercial plant capable of producing 50,000 tonnes of synthetic fuel a year.
In Germany, the world's first industrial "Power to Liquid" plant, located in the northwest of the country and operated by the NGO atmosfair fairfuel, went into operation at the end of last year, with Lufthansa as pilot customer. The group has committed to purchasing at least 25,000 liters of e-kerosene per year over the next five years.
Among SAF's products, solar fuels – synthetic fuels produced from solar energy – hold a special place. Synhelion, a Swiss company, is the market leader in this field. Solar fuel is seen as the most economically viable and efficient solution for clean, long-distance transport.
And in business aviation?
A study by Airbus Corporate Jets revealed that 86% of US corporate executives believe that SAF will contribute to the growth of the business aviation market, as it will enable them to better control the environmental impact of flights.
"The business aviation sector is acutely aware of the need to find ways of reducing the environmental impact of flights," stresses Sean McGeough, ACJ Commercial Vice President for North America.
The EBAA – European Business Aviation Association advocates the use of sustainable aviation fuel, seeing SAF as a viable and certified alternative to fossil fuel, and as a key element in business aviation's commitment to reducing emissions from its operations.
Last July, the European Parliament voted in favor of the European Commission's ReFuelEU Aviation proposal to introduce an obligation to increase the percentage of sustainable aviation fuel for all flights leaving the European Union from 2025.
"This is an important step forward," explains EBAA Secretary General Athar Husain Khan. EBAA has long been an advocate of the SAF Book and Claim system, as it will help corporate aircraft operators contribute to the decarbonization of the sector and make more efficient use of currently available SAF."
The use of sustainable aviation fuels leads to an 80% reduction in CO2 emissions from the aviation sector. They are fully compatible with current aircraft, and therefore do not require costly technological breakthroughs. They therefore represent a tremendous opportunity for business aviation to become a leader in the sustainable evolution of the aeronautical sector as a whole.
***
Article from the AGAA newsletter of March 2, 2023