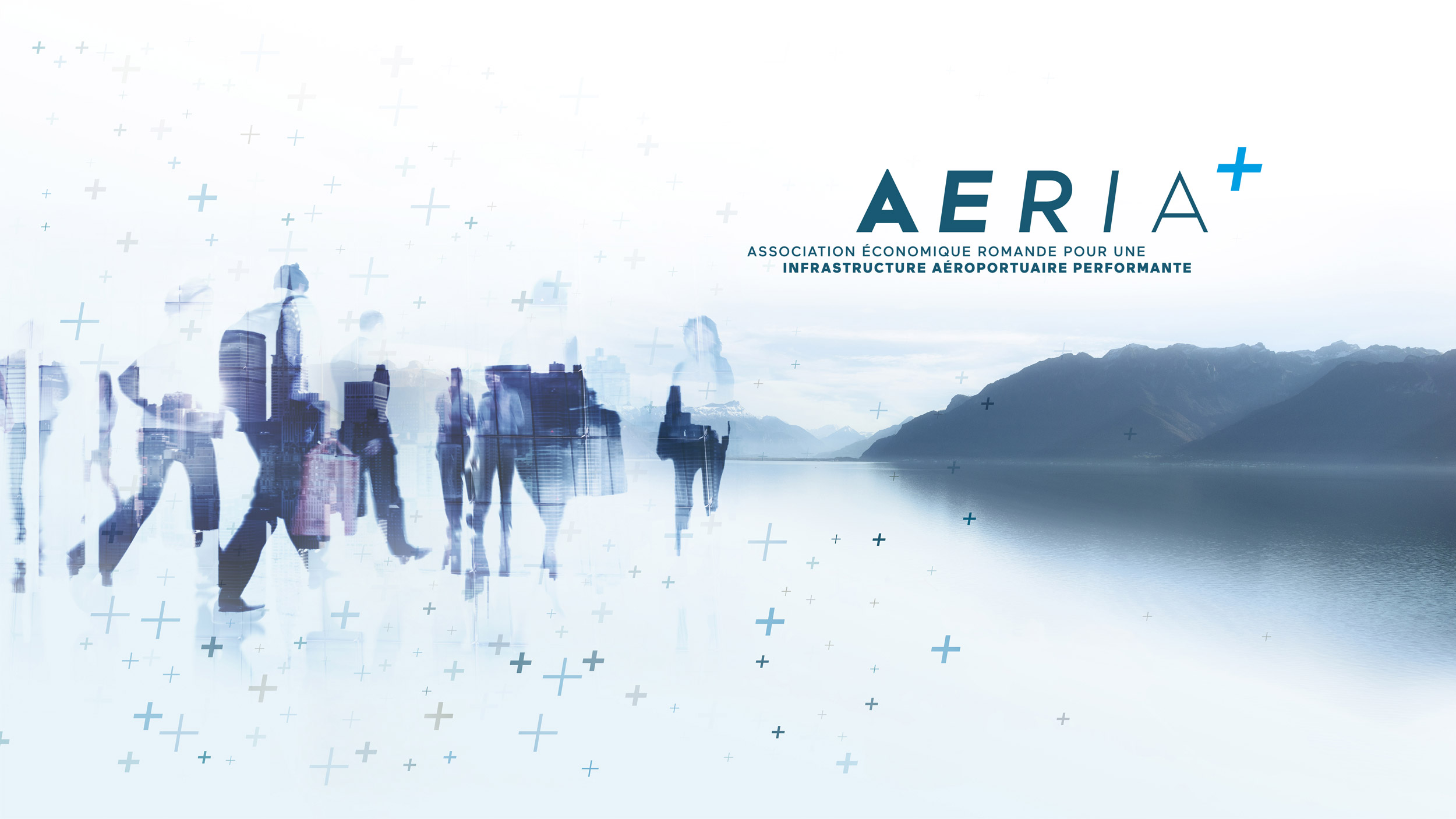 The aim of the AERIA+ association is to promote and defend the presence of an efficient airport infrastructure supporting western Switzerland's economy. The members of AERIA+ are companies, associations and other organizations relying on the quality of this airport infrastructure, as well as individuals.
THE CHALLENGES
The Lake Geneva area is one of the most important regions for the Swiss economy and the most dynamic regarding job creation. Excellent international connections through Geneva's airport play a central role in supporting those activities. However, this infrastructure is going through a delicate period and is subject to multiple pressures:
The politicisation

 of the issues surrounding the airport is increasing.

Expectations

are high regarding aviation's contribution to Switzerland's ambitious climate goals.

The Covid-19 pandemic

 has plunged commercial aviation into its longest crisis ever.
THE objectives
AERIA+ aims to:
Represent

 the needs and interests of western Switzerland's economy in respect of the services provided by the regional airport infrastructure;

Act

as an interface between the business community and the airport, respectively the authorities at the strategic and regulatory level;

Convince

 public opinion of the strategic importance of Geneva's international airport for the economy;

Contribute

 to the competitiveness of western Switzerland's airport infrastructure in accordance with the principles of sustainability;

Ensure

 that the destinations offered are aligned with the evolving needs of the economy.
The means and resources committed to this end are specified in the statutes.
In a keynote presentation at the AERIA+ General Assembly on Thursday, May 25, 2023, Marie Owens Thomsen, Chief Economist of the International Air Transport Association (IATA), addressed the...
read more
Subscribe to our Newsletter
We regularly inform you about our activities and other news of interest to western Switzerland's economy and it's link with the airport infrastructure.